Click here for mobile version of this site!
Featured Pet
About BDR
Sponsors
Contact Us
Calendar
This lovable boy is about 18 months old. He spent the first 15 months of his life at the Bainbridge (GA) humane society where he came in as a stray puppy last October. The employees there did a good job of "bringing him up" – teaching him to sit, walk on a leash and come when called – before he left there as a TBDR foster dog on July 4th.

Ringo has been checked for intestinal parasites, plus is neutered, heartworm negative, micro-chipped and vaccinated. He is currently receiving heartworm preventative, too.

This affectionate guy has so much potential and will make a good addition to your family or lifestyle. Just being around him will make you smile!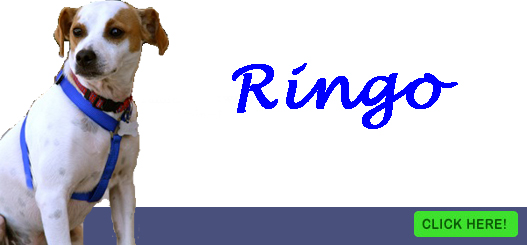 It is that time again when the stockings are hung and trees are being decorated!
Santa Paws is coming to town! Saturday, December 14th Tallahassee Big Dog Rescue will be taking Santa Paws pictures with your pets and family at Petsmart from 10:30 am until 3:30 pm. For a $5.00 donation, you can bring your own camera and pose with our Santa Paws for your photo shoot. You can produce your own pictures OR for a $10.00 donation, Big Dog Rescue will take your photos on our camera and print you a 5 x 10 to take home with you.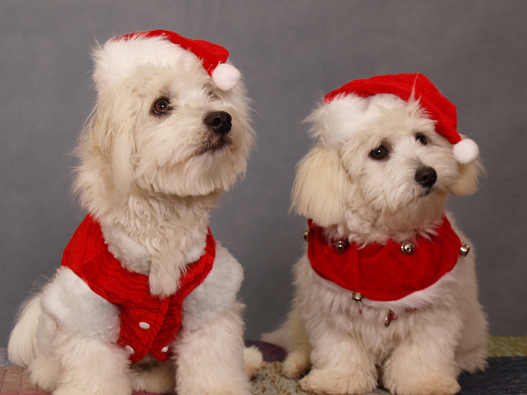 About Us
We are volunteers dedicated to helping pets find loving homes instead of fending for themselves in a harsh environment, or worse - euthanasia. We are proud to have helped many thousands of pets find a good home and a better life.
Our Mission Statement
Tallahassee Big Dog Rescue, Inc., a non-profit organization, is dedicated to the rescue of as many dogs from abuse, abandonment, euthanasia or other dire circumstances, as can be placed in nuturing, caring adoptive homes in the Tallahassee, Florida area. Humane, loving foster homes are provided until such a placement can be accomplished. As advocates of pet population control and in order to reduce over population, all dogs within our program are neutered or spayed.
Find Us Here
We have a number of donors who wish to remain anonymous.
We would like to thank the following donors:
Debbie and George - who have stepped up to the plate many times in a BIG way for BDR!
The Wright Company donates every month
Ann and Lewis - monthly donors
Joyce M. - monthly donor
Ellen P. - monthly donor
Premier Auctions - monthly donors
Shovlain Realty - monthly donors
Frank and Jane - Donate $100.00 per month
We would like to thank the following for hosting fundraisers:
Red Hill Pagan Coucil
Genghis Grill
TCC Theater (thanks to Los Robles Animal Hospital for sponsoring us at the play)
We would like to thank the following silent auction donors:
Quartermoon Imports
FSU Paint-a-Pot
Aloft Hotel
Pet Paradise
Thundershirts
Mike's Jewelry Care Center
Nomaste Yoga
Harry's Seafood, Bar and Grille



Our Contact Information
Phone: 850-562-3200

eMail: info@bigdogrescue.com

Mailing Address: Tallahassee Big Dog Rescue
P.O. Box 15571
Tallahassee, FL 32317

Click HERE for eMail Form

Join our MAILING LIST for notice on events, BDR news and other pet information. Your information will not be released to any other organization!
Calendar Dates
Adoption Booths...

Saturday, Dec 14 at Petsmart 11:00-3:00
Saturday, Dec 28 at Petsmart 11:00-3:00



Events...

Santa Paws pics Petsmart on Saturday Dec. 14 from 10am until 3pm